My trip to Athens...
Yes, sir! That blurry thing all the way uphill is The Acropolis...
Greeks invented The Acropolis because, just like Romans and other ancient cultures, they loved ruins and gigantic stone buildings...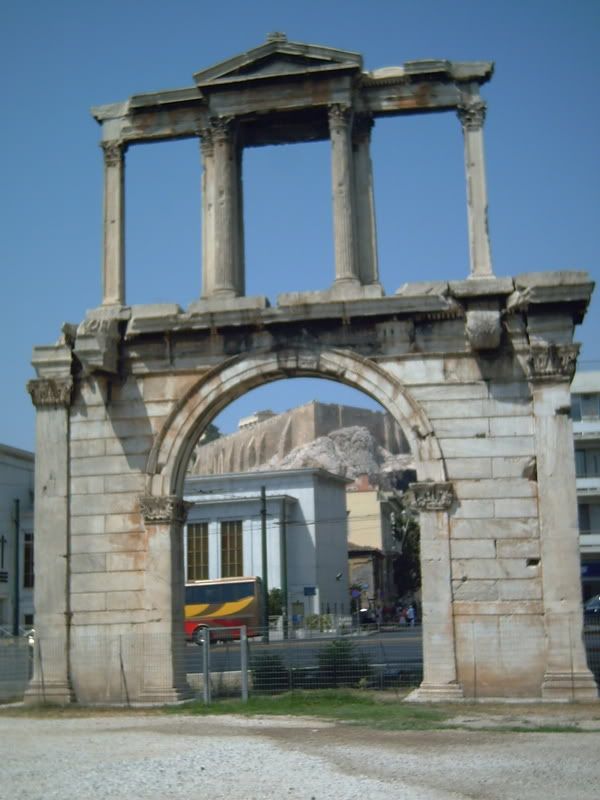 And they also had some really pissy Gods living up those hills, who really get pissed off if they didn't get their right share of temples and faithful adoration...
They also invented Piraeus and other ports because they really cracked their asses off with wars and that sort of things and, back in those old crazy Mediterranean days, there was no way to win a war -or even a tiny battle- without a decent navy...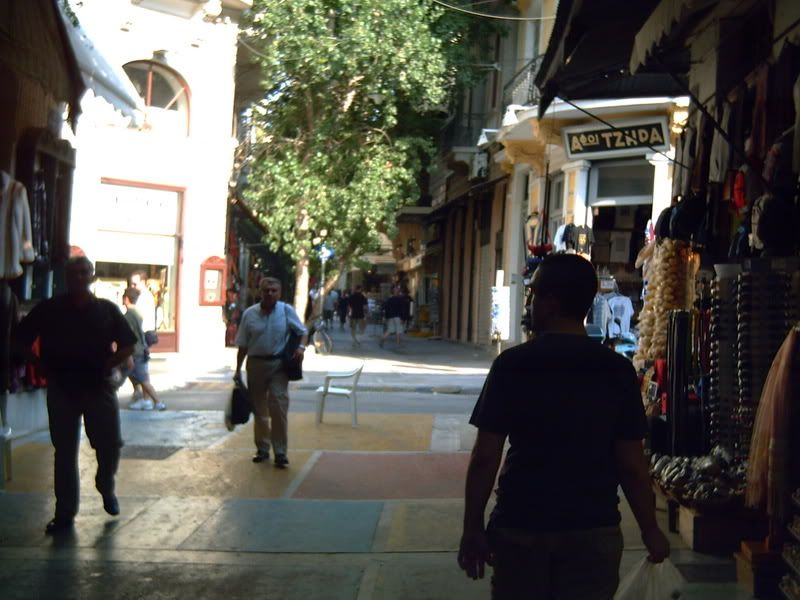 Once they won their wars, they took money back from defeated enemies and went shopping around the beautiful streets of Plaka and Monastiraki...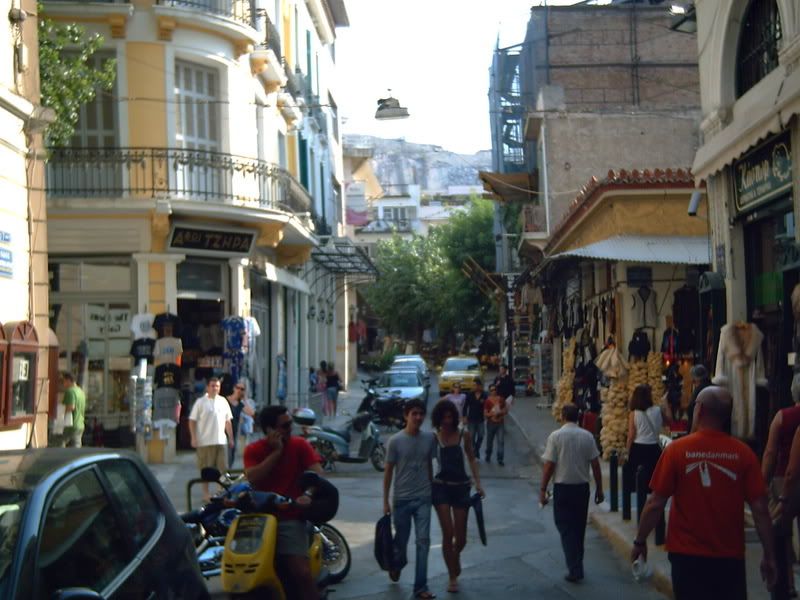 Where they could always stop for a celebration drink, in a nice terrace...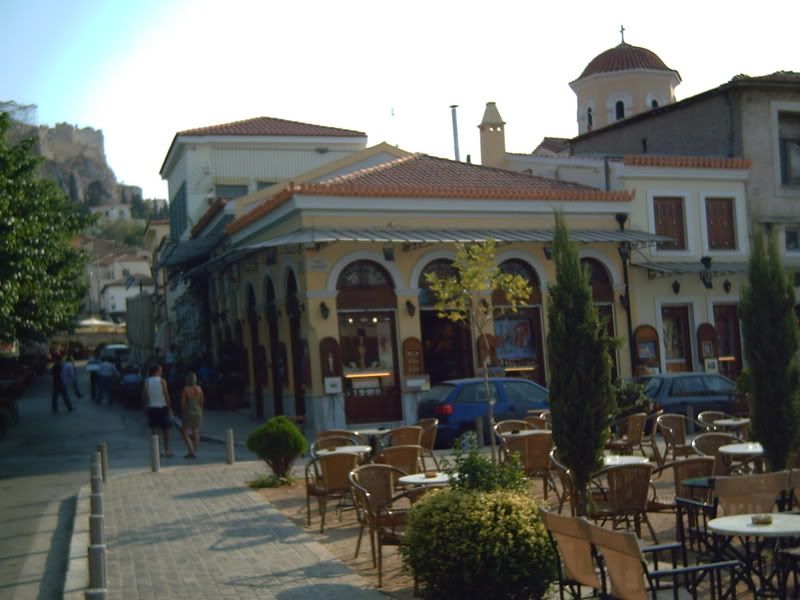 Or enjoy delicious celebration meals!!!
They never stopped looking at the hills, though...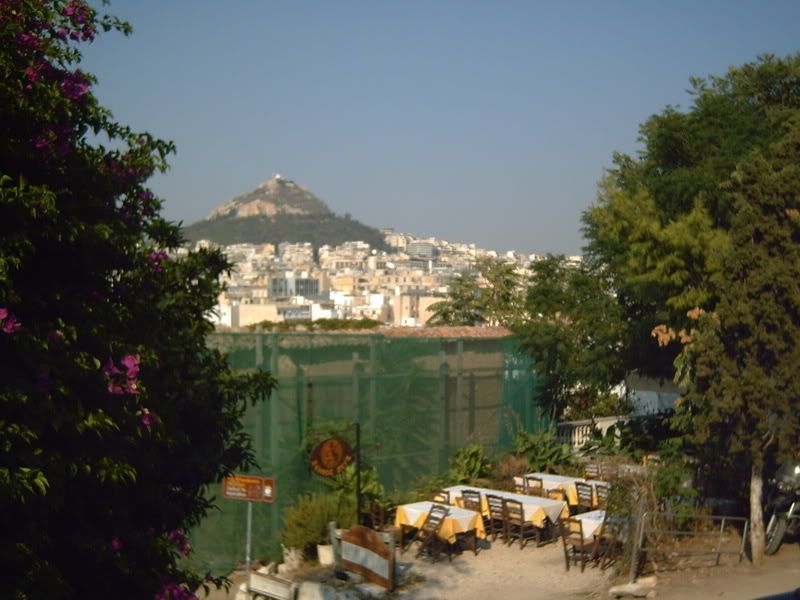 ... just in case the Gods got pissed again and claimed for a new war!!
Some years (luckily) they prefered to stay in peace, just enyoing their wonderful panoramic views and keeping an eye on Athens.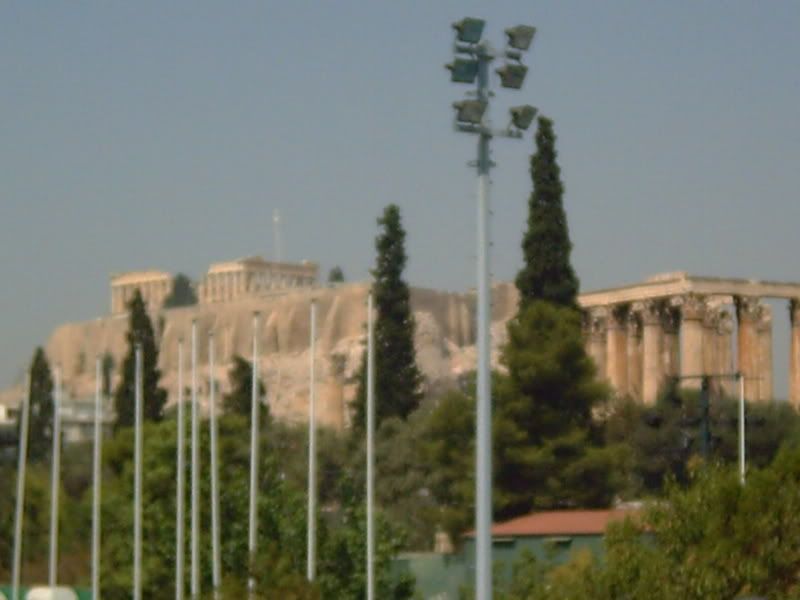 I had the chance to enjoy a few days in Athens, a couple of weeks ago. It was for work reasons, but I made the most out of whatever second I had free to enjoy the city. Very interesting place. A bit huge for european city standards, chaotic and slightly polluted, but very attractive indeed. Loved the people and the food. I might be going back to work there again in a month or so. I'll see if I can get new (and better!!) pictures.